Whether you are planning to reclad your house or you simply want to improve the appearance of its exterior, no material looks quite as beautiful and dramatic as brick. When integrated as exterior facing, brickwork easily lends a sense of history and sophistication to the house. And with a little more than occasional washing, a brick siding will last a long time.
Brick siding
Beyond the beauty and durability it could give, though, brick has a lot more to offer to you and your house, making it an excellent siding material. So if you are ready to deck out your home's exterior, here are other reasons why you should be opting for brick.
Design versatile
Since brick is a three-dimensional product as opposed to other siding materials, it allows you to personalize your home through the addition of detailing such as flower boxes, patterns, arches and quoins. It also works well with other siding materials, letting you create an exterior style that may range from classic and Tudor to eclectic and contemporary. Additionally, brick siding can be painted, giving you the option to update its appearance without investing a lot of money.
Energy efficient
For centuries, brick's thermal mass qualities have been widely acknowledged. Such qualities refer to the ability of a heavy material to absorb and release heat slowly. Hence, when you use brick as a siding, you can be assured that the interior of your home will stay cool during hot, summer days since the material slowly absorbs the heat reflected on its surface. By night, the bricks will keep the interior of your house warm as they slowly release the heat they have stored. During cold, winter months, brick walls retain the heat coming from the inside which, in turn, can help cut back your home's heating costs.
Low maintenance
One of the primary reasons why brick has been a popular material can be credited to its ease of maintenance. It does not rot or dent and it is impervious to termites. Likewise, it does not demand regular touch ups like repainting. With occasional wash down and repointing of deteriorated mortar joints, brick siding can last for a very long time.
Economically sound
As long as brick siding is properly constructed, you do not have to worry about its stability and durability, eliminating the need for frequent maintenance. This not only give you enough time to attend to more important tasks around the house, it also significantly reduces maintenance costs. Also, considering its energy efficient properties, brick siding lets you save significant amount of money that will otherwise go into your energy bills if you are using a different siding material. Additionally, as brick siding is long lasting and helps improve the curb appeal of your home, it contributes to a higher resale value for your property.
Image design source by www.studio1architects.net
This article was contributed by Ericka from www.aceblocks.co.uk. Ericka is a freelance writer who loves to write anything under the sun. However, she counts home improvement as one of her favorite topics to discuss.
Rustic exterior house design ideas inspiring home with cabin paint. Mountain home exterior paint colors best outdoor bricks diy images a limewashed facelift for my exterior • segreto secrets roofing, siding, additions & more tittle brothers construction best practices: methods for installing brick or stone veneer.
Rustic Exterior House Design Ideas Inspiring Home With Cabin Paint
Mountain Home Exterior Paint Colors Best Outdoor Bricks Diy Images
A Limewashed Facelift for my Exterior • Segreto Secrets
Roofing, Siding, Additions & More Tittle Brothers Construction
Best Practices: Methods for Installing Brick or Stone Veneer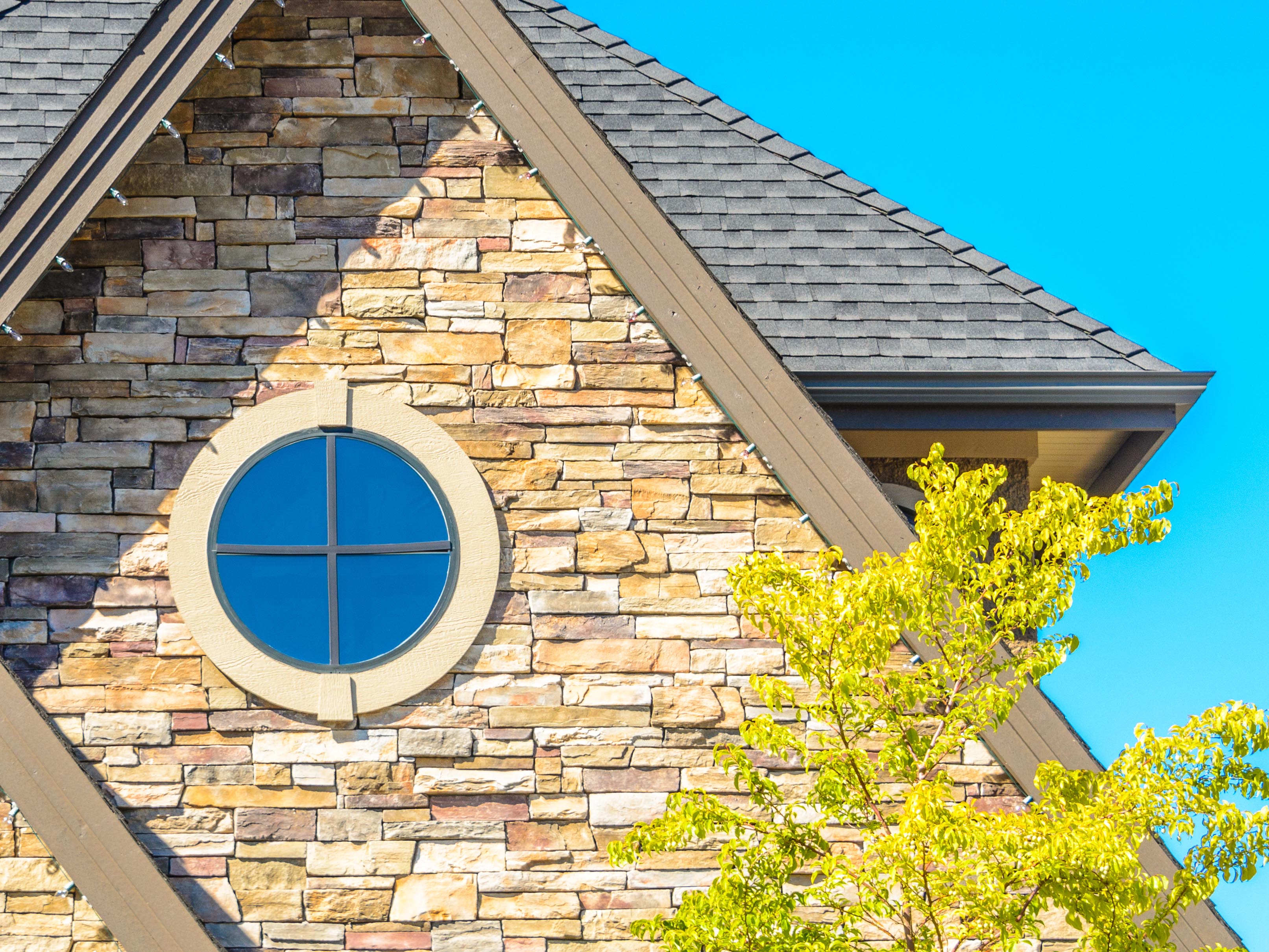 Your Replacement Window Guide Champion
PVC Composite Wood Siding Cost and Pros & Cons in 2017 – Siding
Faux Stone Siding
Exterior Cladding Materials Wall Ideas India Finishes Types Of
60 Residential Garage Door Designs (Pictures)
These LEGO-like recycled plastic bricks create sturdy homes for
Brick Home Exterior Paint Color Schemes For Homes Ideas 2017
Houston Brick Stain
Exterior Wall Finishes Residential House Paints On Ward Log Home
Brick architecture and design Dezeen
Rustic House Siding Options Appealing Exterior Home Design With
What Makes Brick An Excellent Siding Option For Homes Charming
Exterior Siding Panels Wood Options Home Design Ideas How To
Brick Home Exterior Paint Color Schemes For Homes Ideas 2017
Decorating: Pretty Brick Veneer By Genstone Siding For Exterior
Siding options for your austin home remodel vanrossun windows siding home wood siding options options for. If you have a brown roof, choosing one of these palettes with similar stone or brick colors will result in an updated, cohesive look for your home. rx-dk-diy116014_fiber-cement-si_s3x4 barn-woodstone-rustic-farmhouse the new face of exteriors..